We offer bulk water tank rentals for construction sites, with tanks with maximum capacity up to 9,700 gallons so water delivery to your site will not require multiple fillings to get a job done.
Our fleet trucks are equipped to address your municipal cleaning needs, for instance, street and bridge flushing, parking lot and sidewalk flushing, in addition to building and facility entrance way flushing.
Truelock is proud to announce it is under contract with the City of Ottawa to provide cleaning and flushing services for the Transitway system!
Truelock water trucks have water cannons to facilitate lawn/sod, shrub and tree watering.
The spray nozzles on the front of our trucks facilitate gravel compaction and dust suppression if your job site mandates dust control.
Finally, we can fill or top-up your pool, hot tub, garden pond or cistern, which is much quicker than using your garden hose!
Please note that while we use municipal water, it is not potable.
Dust suppression for work sites
Dust suppression for work sites
Bridge cleaning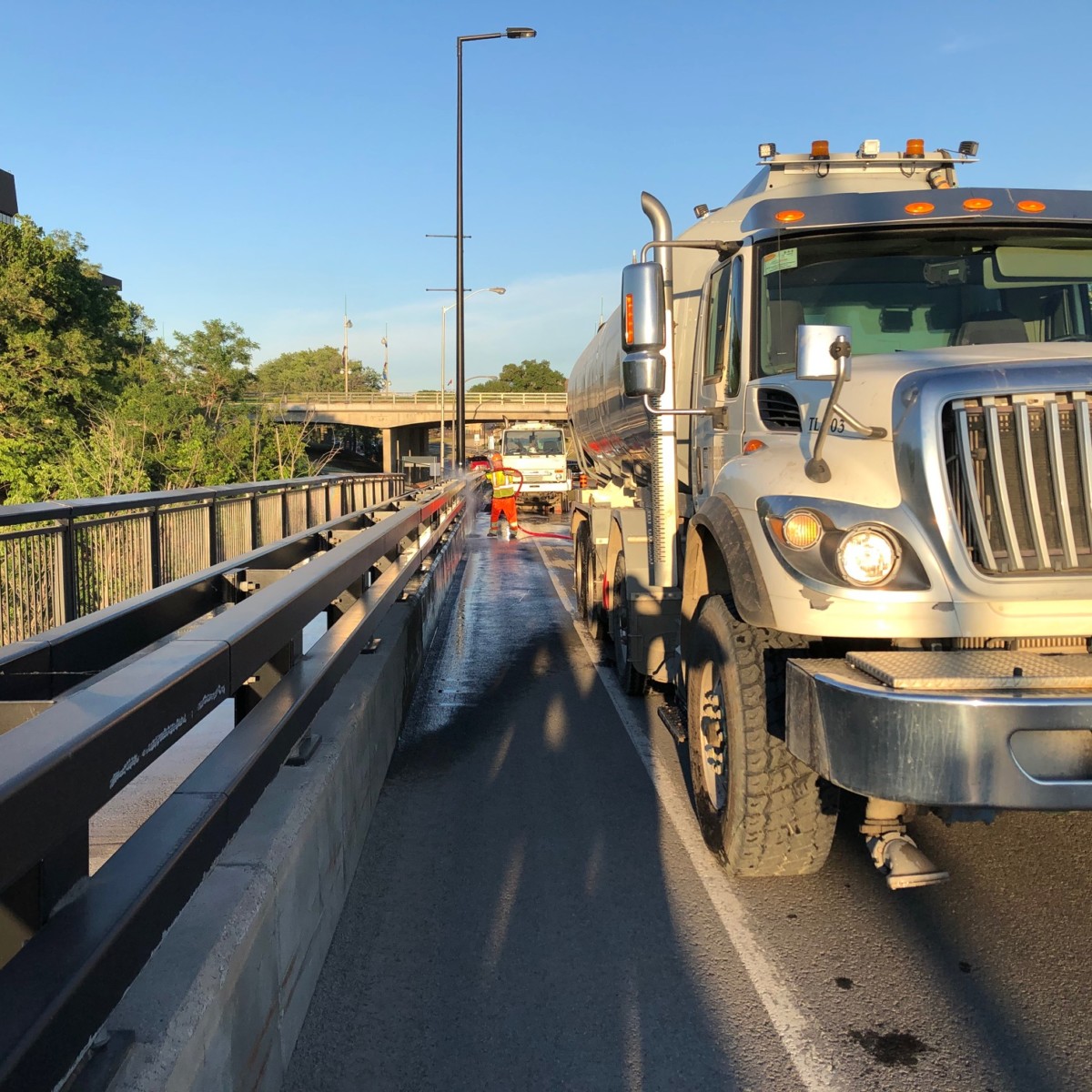 Bridge cleaning
Bridge cleaning
Dust suppression for quarries
Dust suppression for quarries
Pool filling and top ups
Bulk water tanker for culvert replacement
Bridge cleaning the new pedestrian overpass across the Queensway
Bridge cleaning the new pedestrian overpass across the Queensway